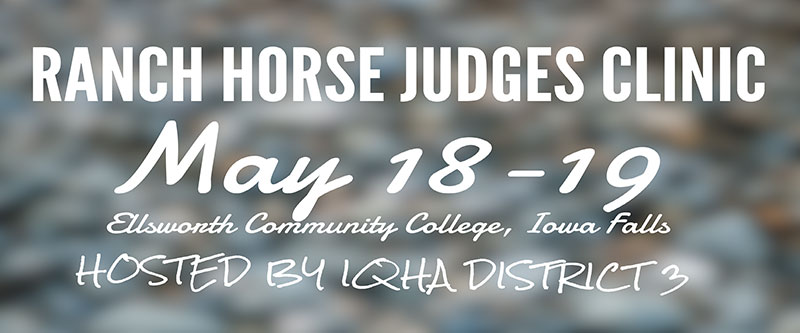 IQHA District 3 will be sponsoring a Ranch Horse Judges Clinic featuring Alex Ross on May 18-19 at Ellsworth Equestrian Center. Alex Ross will bring a unique perspective to how the Ranch Classes are judged. He's been the Sr. Director of AQHA Judges, one of the founding committee members for AQHA Ranch Horse Versatility, World Champion, Congress Champion, AQHA Horseman of the Year and many other accomplishments and titles. This will be some classroom time followed by some live horse/rider evaluations and scoring. On Sunday we will have a few open ranch classes that Alex will judge.
If your interested in showing ranch classes at any level, this clinic is a must! Cost for the Saturday Clinic will be $150 for IQHA members and $225 for non-members. $75 deposit needs to be paid to reserve a spot and we expect this will fill up extremely fast!! Please Share!
Contact Shane Vaughan (940-765-7177), District 3 Director, with any questions!