The 2019 Stallion Service Auction will be a live auction held January 27th, 2019 at Prairie Meadows Racetrack and Casino in Altoona, Iowa. Online and phone bids will be accepted. Stay tuned for more information!
All rules and forms for the Breeder's Futurity may be found below. CLICK HERE to visit the Fall Classic & Futurity Page for show information.
2019 Breeder's Futurity Stallion Auction Catalog This is a large file so please be patient!
2019 Breeder's Futurity Stallion Auction Catalog Supplement Sheet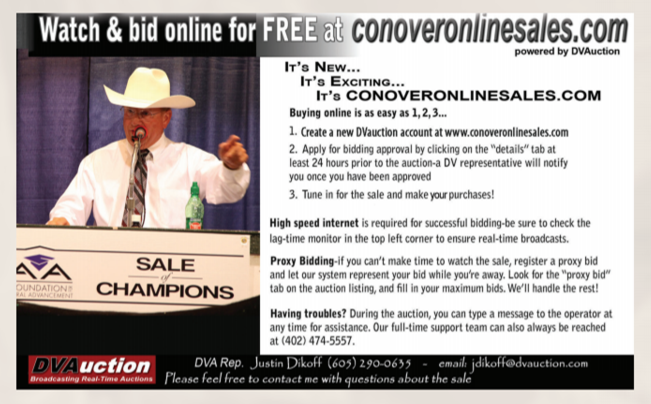 2019 IQHA Live, Phone an Online Bidding Terms and Conditions
2019 Breeder's Futurity Forms & Rules
2019 Stallion Auction Contract
IQHA Stallion Service Auction List with Lot Numbers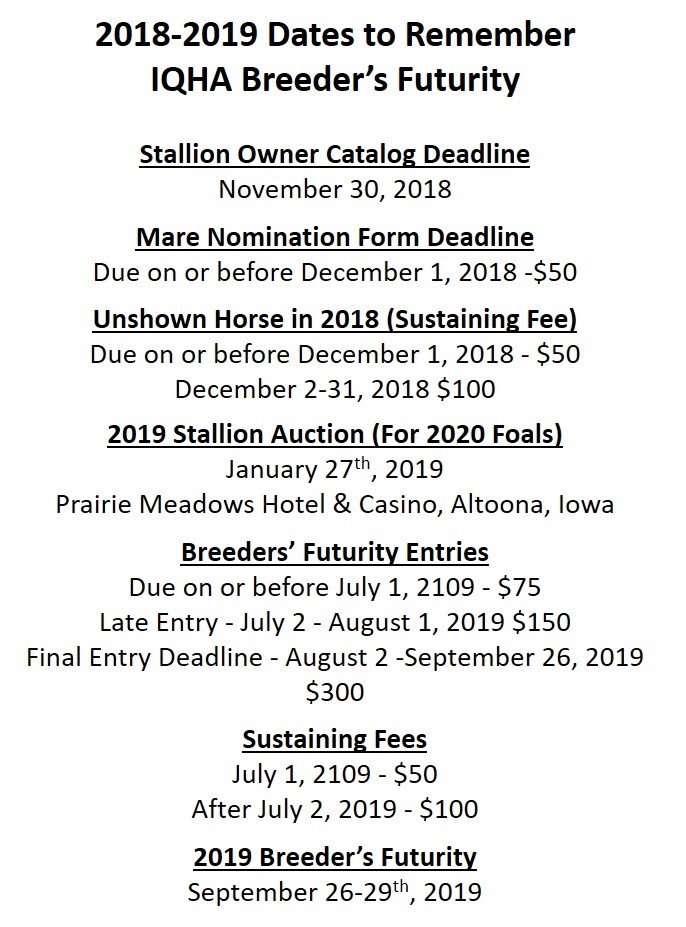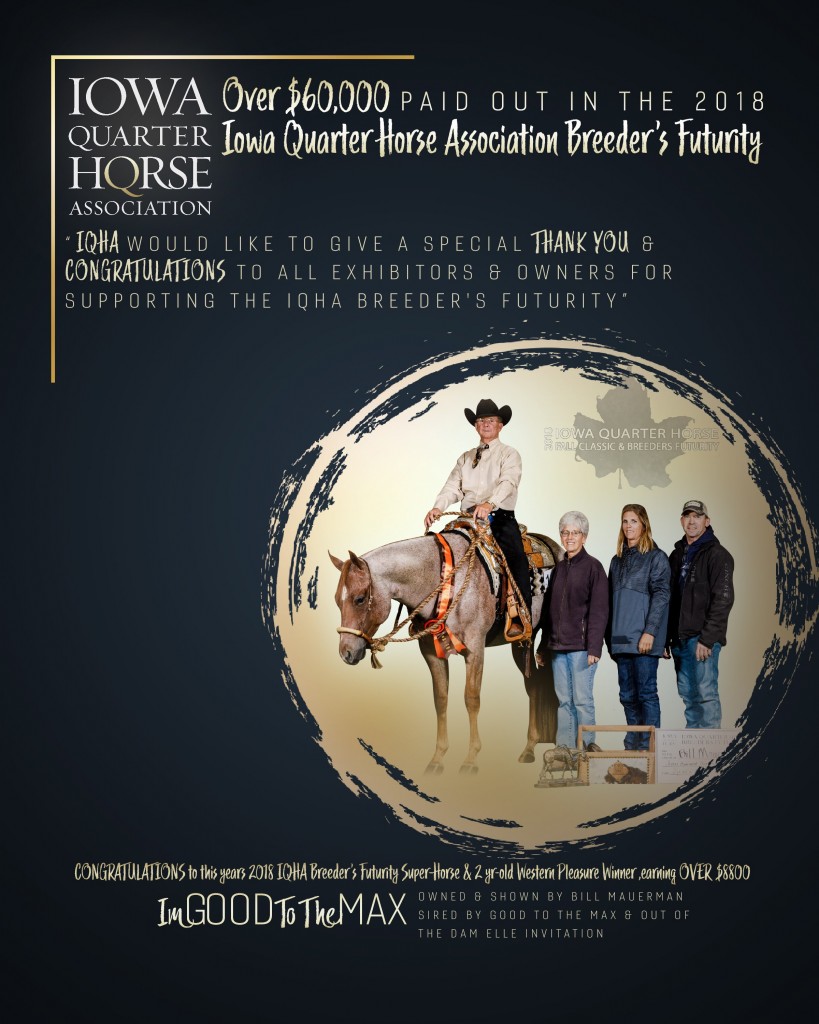 2018 Super Horse, ImGoodToTheMax, Owned and Shown by Bill Mauermann
** This special IQHA event consists of a Stallion Service Auction and a Futurity Show **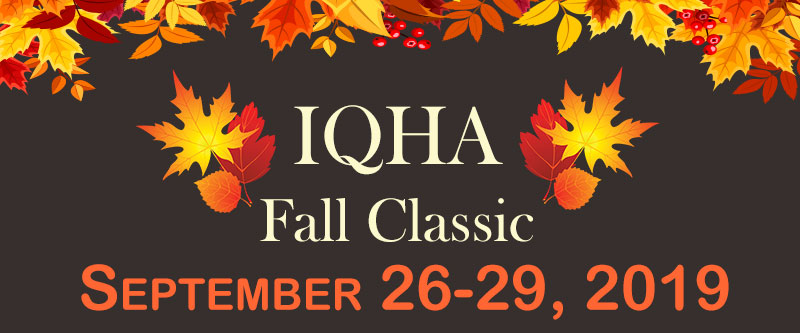 Click on the document/website name below to see/print it