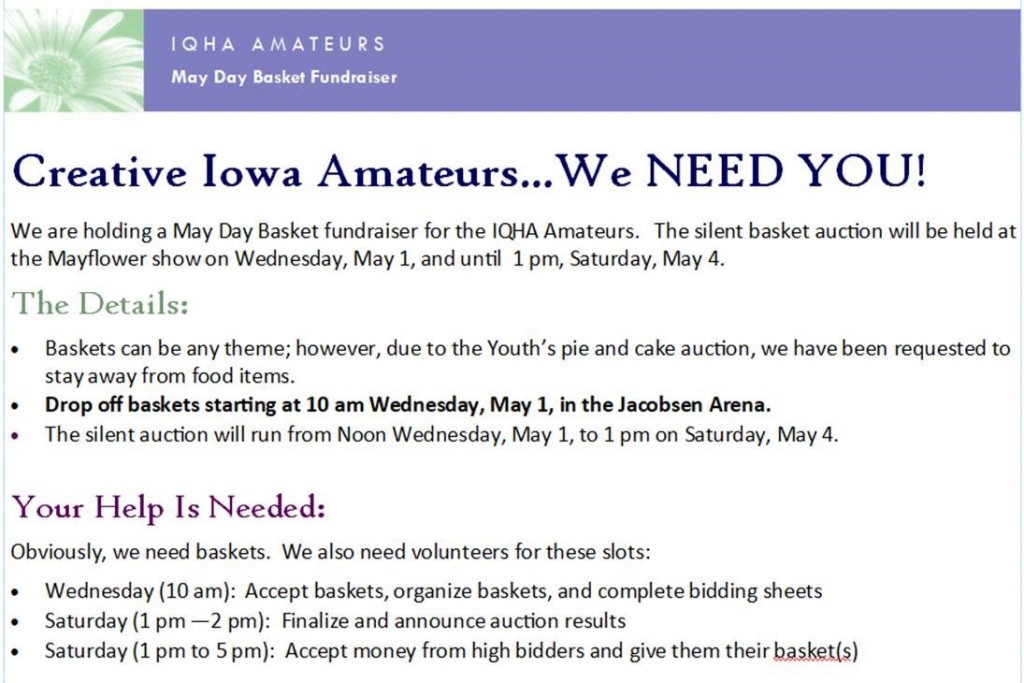 2019 Amateur Annual Meeting
The IQHA annual Amateur meeting was held Saturday, January 26th at 9 am @ Prairie Meadows Hotel in Altoona. Meeting minutes have been posted for you to review. We discussed fundraisers and would like to add a dog race fundraiser at the Hawkeye Classic Show this year. If you would like to help out with this, or any other fundraising events throughout the year, please contact one of the committee members:
Chair – Jennie Schut
Co-Chair – Lisa Merfeld
Secretary – Mary Jo Hamrick
Treasurer – Shelli Eatwell
We had our annual silent auction fundraiser during the awards banquet. 31 items were donated for the auction and we raised a total of $1,052 to be split between us and the Youth. Thank you for your continued support. We look forward to a great 2019!
CLICK HERE for the 2019 Amateur Annual Meeting Minutes
2018 IQHA Fall Classic Egg & Spoon
Thank you to all who organized and participated in our Fall Classic & Futurity Egg and Spoon Class. Congrats to "The Egg Terminator" (Kaydee Bennett) and "Jessegga Simpson" (Alexis Rutledge) for winning Grand and Reserve. Special thanks to Sandee Kraft-Noah for her hard work and planning of this fun event.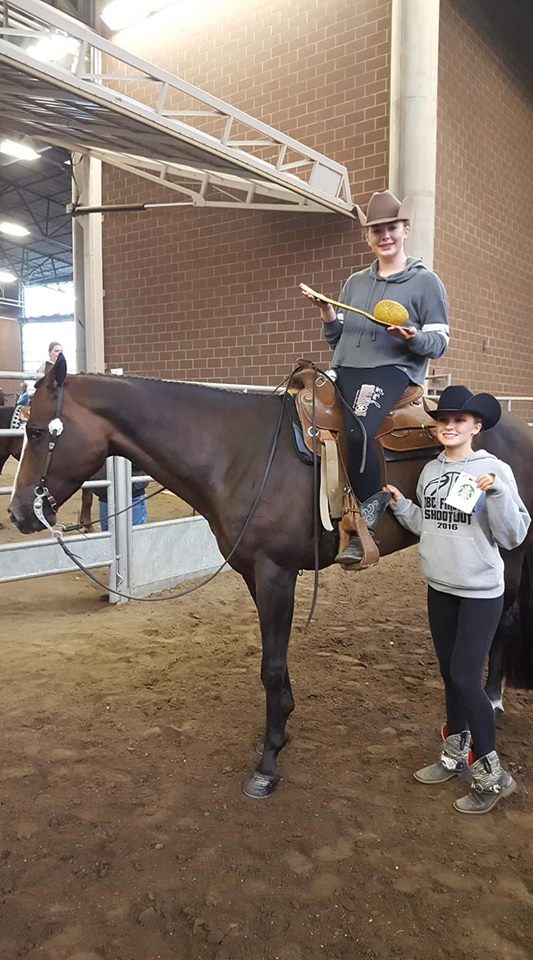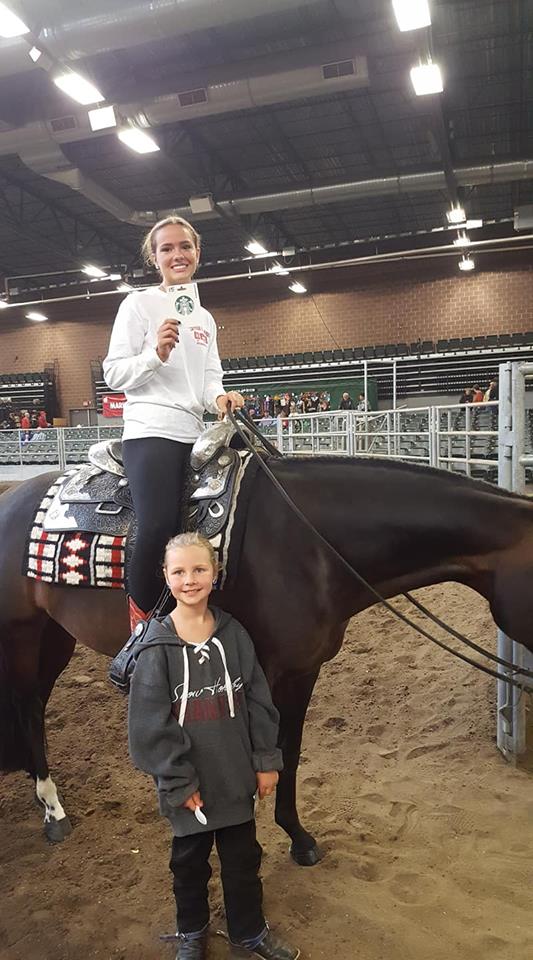 IQHA Mayflower Basket Silent Auction
What a great Mayflower Amatuer silent auction we had this year! A total of 36 baskets were donated, raising a total of $2541!! Thanks to all who donated and bid on our items. We appreciate your continued support!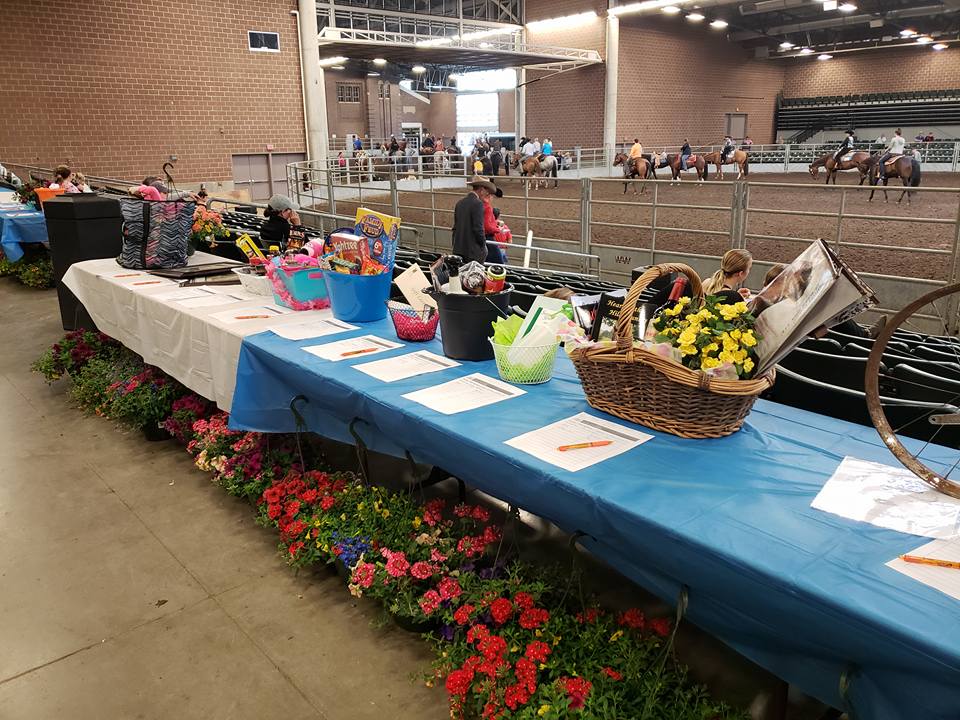 2018 Amateur Annual Meeting
Our annual Amateur Meeting was held January 13th, 2018. Thank you to all who planned & attended the weekend's festivities, and to those that donated and participated in the silent auction! We raised $1,373 to be split between us and the Youth.
CLICK HERE for the 2018 Amateur Annual Meeting Minutes
Renew Your Membership
REMINDER: Don't forget to renew your IQHA membership and your $15 Amateur sponsorship before the show season starts. These must be completed for your points to count!